Home
Guides
Ways To Get A Marriage Visa In The USA & Marrying A Non-US Citizen
Are you planning to marry a woman from a foreign country? No worries, you can do it. However, to bring your woman to the USA, you will have to choose and get either a fiance or marriage visa.
Each visa type has its specialties, and you will have to select the most appropriate one, depending on such factors as the cost, speed of the process, and more. In this guide, we will help you make the correct choice. 
Fiance visa vs marriage visa: peculiarities and differences
If you are engaged or married, or want to get married and want to live in the USA, you should get to know more about the following visa types:
K1. K1 visa (or fiance visa USA) is utilized by the brides from a foreign country. They might plan to travel to the United States of America. Their main target may be to have immigration marriage and then become a green card holder or get to be a permanent resident of this country. 
IR-1 and CR-1. IR-1 (immediate relative) and CR-1 (conditional resident), also known as marriage visa, is used by a foreign spouse being in a foreign country after marrying a US citizen with a target to immigrate to the USA and live together with this person. Later we will discuss the difference between IR-1 and CR-1 visas.
K-3. This is a nonimmigrant visa utilized by a foreign citizen, the spouse of a U.S. citizen. With this visa, the physical separation between the spouses is shortened. So the foreign spouse might enter the USA to await approval of the immigrant visa petition. 
It is up to you which kind of visa to select. However, the immigration process speed matters a lot. Let's glance over these visas more precisely and compare them. 
Fiance visa: K-1
The formal name of the fiance visa is "K-1 visa". The vast majority of foreigners engaged to Americans apply for it, aiming at getting US citizenship through marriage. Once the couple gets married, the foreign spouse should undergo a specific "adjustment of status" process if they wish to get a green card. Check out our detailed guide about K-1 visa to find out much more details about it.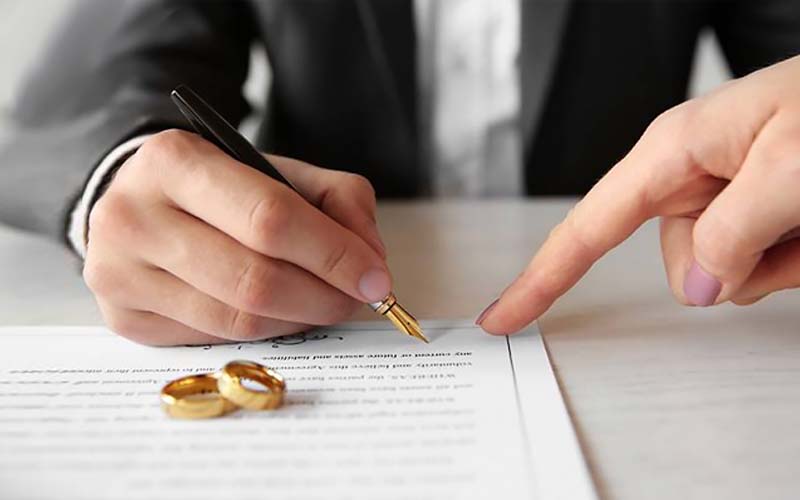 Marriage visa: CR1 and IR1
If your foreign spouse moves to the U.S. and you have been married for less than 2 years, the spouse will have a permanent resident status called "conditional". Consequently, a CR visa is a conditional resident immigrant visa, while the IR visa is the immediate relative one. 
You and your foreign wife or husband should apply together to USCIS to get rid of the conditional status within 90 days before the 2nd anniversary of the entry to the U.S. by your spouse on their immigrant visa. The 2nd-anniversary entry date is the expiration date of the registration of the alien card or green card.              
Due to marriage visas, the permanent resident might enter the U.S. with the immigrant visa as a green card holder or a foreign citizen might marry a U.S. citizen. Meaning, the couple should be getting married for a green card outside the USA.
The process of marriage visa includes these two general steps:
Consular processing (The spouse has to wait outside the U.S. until they approve the immigrant visa.)
Consular interview (The application contents are discussed with the consular official.)
Apart from a fiance and marriage visa, there is a spouse visa that might be obtained by the married couple. Let's review its main conditions and features.  
Spouse visa: K-3
K-3 visa or spouse visa is given to a married couple that lived abroad before they made up their mind to move to the USA. This visa is nonimmigrant and might be utilized by the immigrant spouse to adjust status and come to the USA. 
According to the immigration law marriage, the process of getting a spouse visa includes filing the forms I-130, I-129F by the U.S. citizen, DS-160 by both, and I-485. 
After that, you will have to pass the interview and prepare a huge packet of documents which you might check out here. 
Difference between immigrant and nonimmigrant visas 
The main aim of an immigrant visa is to be able to live permanently in the USA. This visa should be obtained before a foreign bride travels to the USA. Marrying a foreign national, you should file the AOS application within less than ninety days since you entered the U.S. territory. 
For nonimmigrant visas, the situation is the opposite: according to such visa type, it is impossible to stay in the USA for an immigrant permanently (for those wondering if K-1 visa immigrant or nonimmigrant—the second variant is correct). The only target of it is to let the bride enter the territory of the U.S. and get married. Once you get a fiance visa, you will have to get married, and you should work on the AOS adjustment of status application.
Fiance visa vs marriage visa: Summing up the differences         
So, there are 2 main options for fiances of American citizens to immigrate to the USA:
The future spouse might travel to the USA on a fiance visa. So the marriage is planned to be in the United States of America.
You may get married outside the USA. An American spouse might sponsor a foreign spouse to get a marriage visa in the USA.
In this table, you will find out the main conditions and factors to keep in mind before applying for any visa. 
Factors
K-1 visa
Marriage visa (CR-1 or IR-1)
K-3 visa
Eligibility
1. Both you and your bride should be single and eligible to get married according to U.S. law.
2. The sponsoring partner should be a citizen from the USA.
3. You should prove that your relationships are real. In this case, a marriage broker or a dating agency might help you. 
1. Your marriage must be legally valid. 
2. You should prove that your previous marriages were terminated.
3. You must prove that your marriage is not a fake or fraudulent one.
4. U.S. citizens should earn more than 125% of the federal poverty guidelines. 
1. You should be married to a U.S. citizen.
2. You should present the documents proving that your marriage is legal.
3. The U.S. citizen should file Form I-130 for their international spouse. 
Process + cost (without travel expenses, medical exam, etc)
Around 13 months
$2,290+
Around 10-13 months
$2,205+
Around 6-9 months
$2,825+
Decision factors
1. You wish to be together in the USA ASAP.
2. You wish to have a wedding ceremony in the USA.
3. You two have a specific impediment concerning getting married abroad. 
1. You want your partner to get a green card as soon as they arrive in the USA and to immediately become a US resident.
2. You are planning to have a wedding ceremony outside the U.S.
3. You can wait until your partner arrives in the USA.  
1. You want to live together with your spouse as fast as possible.
2. You have extra time.
3. You are not on a tight budget. 
International travel 
It is valid only for a single entry. You are not permitted to travel internationally until your spouse files Form I-131, Form I-485, and Application to Adjust Status.   
You might travel abroad immediately. It is possible to enter the USA multiple times up to 2 years. 
The visa is valid for 2 years. You might travel as much as you wish and reenter U.S. territory. 
Note please: marrying a foreigner on a tourist visa is illegal. If you travel to the USA with a desire to get married, you would better apply for a K-1 or marriage visa to obey the law. Of course, you might try to prove to USCIS that your love is real but the chances are minimal. 
The bottom line
You might apply to whatever visa type you want. However, keep in mind that you should prove that your relationships are real and not fraudulent. If you have difficulty with your application for the visa process or do not want to dive deeply into it, you might get legal assistance from lawyers or read more guides related to the topic on our site.