Home
Guides
K-1 Visa Interview Overview
The format of a K-1 visa interview might be different in each embassy. However, your fiance and you should be able to answer less than 100 questions to get the petition approved. In general, the interview would last for 15-20 minutes. Let's review the best tips to utilize during the K-1 visa interview. 
Preparation for the interview: 7 pieces of advice 
Check out the following list of tips to get prepared for a K-1 visa interview. They will make you oriented concerning the main K-1 visa interview requirements.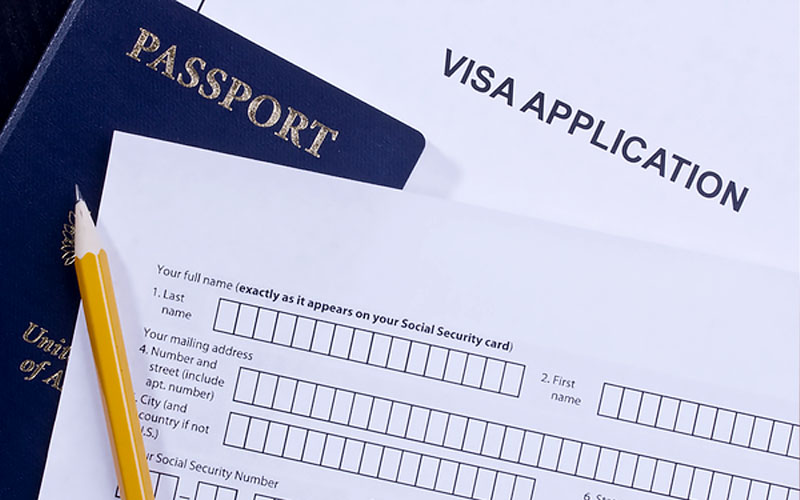 Remind NVC about you
NVC or National Visa Center should always be informed and contacted by you. There are many cases when they might simply forget about you. So you would better follow them up by giving them an email or call to ask for your specific case. Here you can find the right contacts. 
Ask your bride uncomfy medical-related questions
You might talk about the following situations: physical/mental disorders, suicide attempts, drunk driving, drug addiction, and so on. So ask your fiance some K-1 visa interview questions even if they seem taboo. Figure out the possible solution working with a doctor and use their recommendations. 
Begin early with a K-1 visa Police Clearances (PC)
Bring all required Police Clearances as soon as possible. You might be asked to send it to Administrative Processing or submit it later. Have a look at the country-specific procedures and define the appropriate amount of time to get these documents.
The DS-160 must have the latest data
You should submit this form as a part of the K-1 interview preparation. Ensure the data in DS-160 Form is up-to-date and answer everything honestly and accurately. The details must be precise, the info has to be spelled correctly. 
Get official civil documents first
Never miss civil documents. These documents must be accurate. For instance, dates of birth should match, names should match, etc. Additionally, you might be required to bring a country-specific document. So you would better visit the US Embassy website to make your personal checklist and check out the instructions. 
Make sure the translations and notarizations are correct
All the documents must be in English. Make sure the translations are done by a competent person. For important documents, you must get assistance from the official issuing authority or you might get it from a translation service, lawyer, or courthouse.  
Bring the documents if your fiance had visited the USA before or applied for a visa earlier
Bring all the records for them to ensure you are not inadmissible to America this time. Ensure data matches with that in the Form DS-160 not to be suspected of hiding data. Be as honest and sincere as you can. 
What to bring to the interview?
Applying for a K-1 visa, you should be able to bring several documents. The applicant must bring all required certified copies or original civil K-1 visa interview documents. Here is a K-1 visa interview checklist to keep in mind:
Appointment letter (the one you have received from NVC)
Passport (The passport must be valid for, at least, 6 months beyond the intended entry date into the USA)
Photos (2 identical color photos for each petitioner meeting specific Photograph Requirements) 
DS-260 confirmation page
Supporting documents (Certified copies or original of the civil docs uploaded into CEAC by you)
English translations 
Visa fees
If you are unable to show up at the interview, it is strongly recommended to contact the U.S. Consulate or Embassy as early as possible. If you fail to do it within 1 year, your immigrant visa petition will be canceled and your case might be terminated. Also, they will not refund you any fees.
Suppose you need to change the interview time or date, you would better check out these instructions. 
How to behave during the interview?
There are several K-1 visa interview requirements to follow. If you manage to use these pieces of advice, you will succeed and get your K-1 visa:
Take this step seriously. The people on the interview are interested in revealing the truth
Describe your case clearly
Show that you are completely ready to cover all the questions
Be calm
Be concise
If you manage to present yourself appropriately, you will get approved for a K-1 visa, for sure. Note that you would better scrutinize the common questions that the Consular officer might ask you. 
Common questions during the interview 
Here you might read the main K-1 visa interview questions and answers to better prepare yourself and your fiance. Let's read them!
Do you know what you should do when your K-1 visa is approved?
Where do you work now?
What was the name of your fiance's ex-spouse?
What is your fiance's eye color?
How many pets does your fiance have if any?
What is your bride's religion?
Did your fiance visit the USA earlier?
Is there any criminal background concerning your fiance?
You might also be asked to answer certain questions concerning your background. Here they are:
Where were you born?
When is your birthday?
Did you visit the USA earlier?
What is your nationality?
Have you ever been married before?
Did anyone sponsor you for a K-1 visa earlier?
Do you have kids?
Have you ever committed a crime?
Note that they might ask you some questions about your bride. Check them out:
What is your fiance's age?
Where does he or she live?
Did you meet their parents?
What is your fiance's job?
Does your bride have any siblings?
Was your fiance married earlier?
What languages does your bride speak?
Why do you love your fiance?
Does your bride have any children?
The Consular officer may ask you specific questions related to the wedding ceremony and relationships. Do not be afraid to answer them in detail:
Describe the situation when you met.
How many times did you meet in person?
How long have you been dating?
Do you have specific activities that you like to do together?
How did you communicate?
Describe the way your fiance proposed to you.
Where and when will your wedding ceremony be held?
Did you meet the family of your fiance?
Why do you want to have your wedding ceremony in America?
Will your family members visit your wedding ceremony?
Where do you want to have your honeymoon?
You would better try to prepare the best answers for a K-1 visa interview to these questions ahead of time to succeed. Learn things you should do after the interview, however.
What do you have to do after the interview?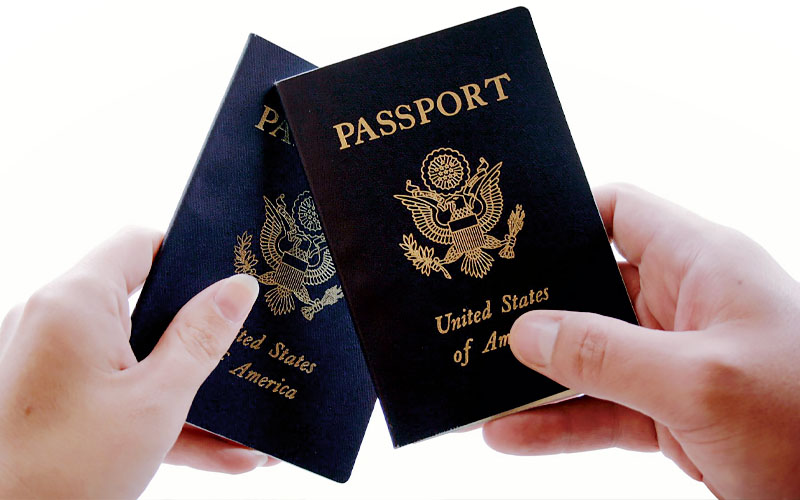 There are important things you need to keep in mind after you have the interview. Let's review them. 
If you were approved…
Once your visa is approved, they will inform you when and how your visa and passport will be returned to you. For more details, you might click here. 
If you were rejected…
If your visa is denied, the Consular officer will inform you of the reason why you cannot receive the visa. According to U.S. law, there might be several factors that will not let you enter the USA. Read about the Ineligibilities for U.S. VIsas here. 
Conclusion
All things considered, you would better treat the process of K-1 interview seriously. You would better prepare to answer all the questions possible before the actual interview. If you need some help, you would better ask the immigration lawyer to assist you. We wish you success and passing your K-1 visa interview easily!