Home
Guides
How Much Is A Total K-1 Visa Cost?
A K-1 visa or a fiance visa lets the engaged partners from the USA and other countries enter the American territory and get married within less than 90 days. Also, the newly married spouse might apply for a green card based on their marriage. 
In this guide, we are going to discuss the K-1 visa cost and the types of actions required to get this visa. Let's begin!
How much is a K-1 visa?
If you wonder how much does a K-1 visa cost, here you will get all the answers. The total cost of a K-1 visa might vary from $1,200 to $5,000, including legal assistance, medical exam, and government fees.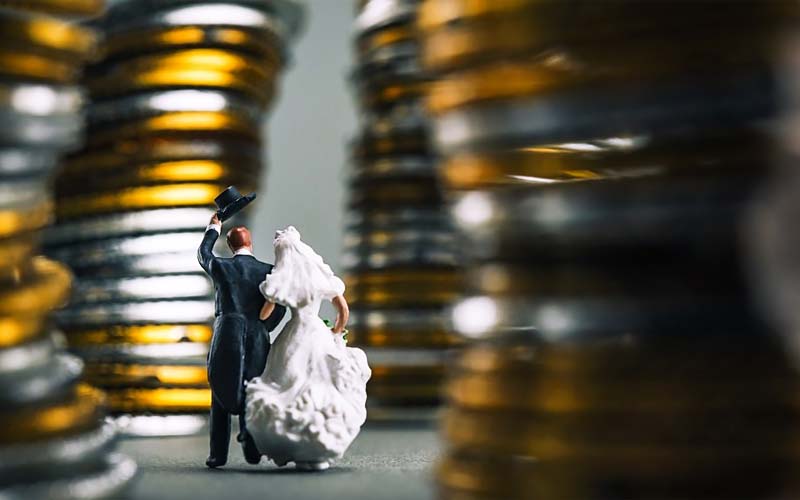 Government fees & variable costs
Applying for a K-1 visa, you should be ready to pay both government fees and variable costs:
Government fees:
USCIS Filing Fee
Embassy Fee
Total Government Fees 
Variable Costs:
You might count the total amount of each fee with the help of this fee calculator. 
K-1 visa fees breakdown & costs
From this table, you will get to know the exact amount you should pay for each type of action and how much is a K-1 visa total. 
| | | | |
| --- | --- | --- | --- |
| Number | Type of action | Cost | Description of the fee |
| 1 | Form I-129F | $535 | Your petition starts with paying this fee. You should pass Form I-129F and file the K-1 visa petition.   |
| 2 | Form DS-160 | $265 | You should pay this fee at the end of the process. Pay the U.S. Embassy in which the interview with your bride is held.  |
| 3 | I-485, Application to Register Permanent Residence or Adjust Status | $1,225 | This form is used by certain foreign nationals inside the USA, applying for a green card. So the applicant changes the immigration status to permanent residence.  |
| 4 | Medical Exam | $60-$300 | It is different and varies from country to country. You should pay it directly to the medical facility which is defined by the U.S. Consulate.  |
| 5 | Travel Expenses | Might vary | The travel costs depend on the location of the fiance. For instance, if you plan to fly from Moscow to New York, you should pay $229. When you want to travel from Beijing to New York, a one-way ticket will be $677. Traveling expenses from Manila to New York start at $495. Keep in mind that your fiance must pay to get to the city where the Embassy is located if she is from another city, village, town, and so on. Also, the traveling expenses would include payments for food and entertainment.  |
| 6 | Services of lawyer | Might vary | Depending on the case, lawyers might require from $750 to $2,000.  |
What might other expenditures be?
Note that in total K-1 visa cost will be more than $1,000. Also, keep in mind that there might be extra expenditures to consider:
Passport (If your international fiance does not have a passport, they should get it.)
Photography costs (K-1 visa requires some passport photos. They must be of the right standards and size.)
Shipping costs (You should pay for getting files between the government, your fiance, lawyer, and you.)
Children (You should not pay an extra USCIS fee, but there will be additional medical exam fees and embassy costs.)
Vaccination costs (The costs for vaccinations depends on the type of vaccinations. If you are not vaccinated, your visa might be denied.)
Cost of acquiring some documents—evidence you may need for the interview (It might be birth certificates, bank statements, old divorce decrees, and etc.)
Document translation fees (If you need the documents translated, you should pay extra money.)
Conclusion
All things considered, love is not cheap today. However, no matter how big the K-1 fiance visa cost is, you should be ready to meet the challenge and overcome it. Love would not be true if it was easy to achieve. Real love will examine your ability to be patient and ready to fight. Good luck to both you and your international fiance during this process of getting a K-1 visa!